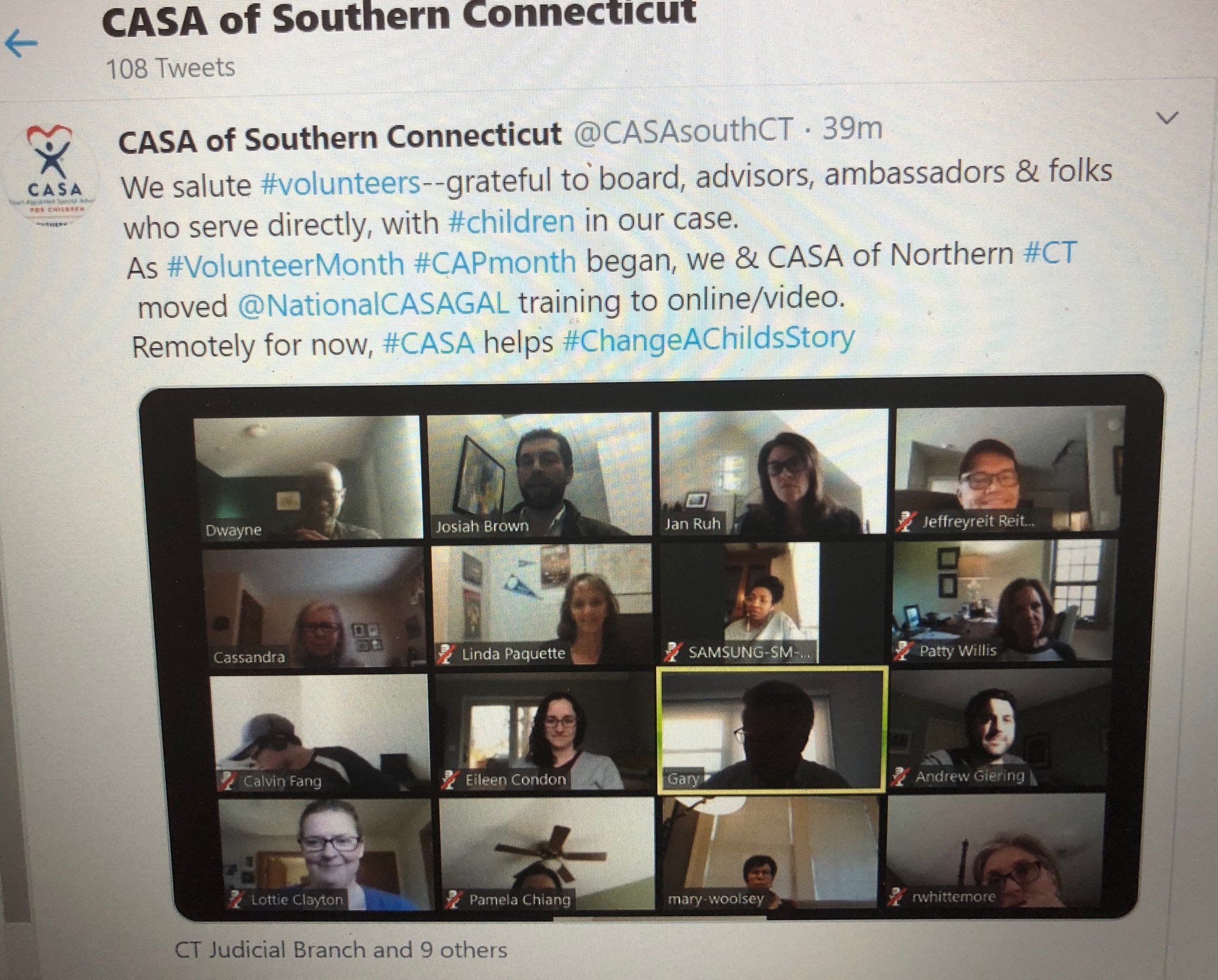 Due to COVID-19, CASA of Southern Connecticut (with CASA of Northern Connecticut) is moving its training to an online/video format, combining National CASA's "flex" curriculum with video-conferencing. 
Training in this modified format runs through April 2020, with new cohorts expected for June/July.
To apply, please contact: volunteer[at]CASAsouthCT[dot]org
Also, while courts are closed except for emergencies, we are helping volunteers to stay in touch with children even in the absence of regular in-person visits (which are central to the CASA approach to best-interest advocacy).