Attend one of our upcoming events.
Cooking for CASA by Clair's Corner Copia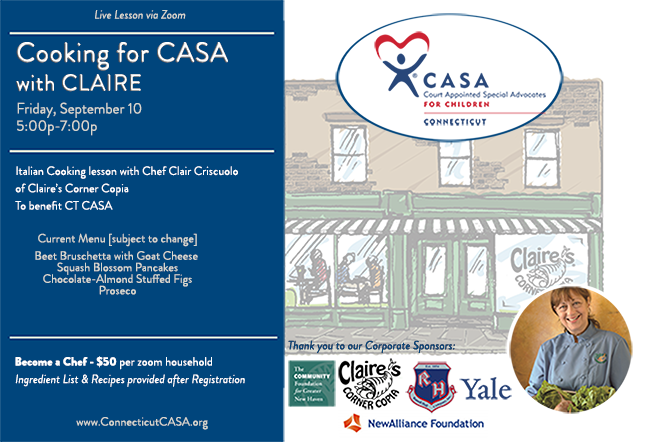 Chef Claire Criscuolo leads our "Cooking for CASA" Zoom lesson/event--on September 10, 2021--to benefit Connecticut CASA cause!
Special thanks to our Sponsors:
Yale University
Claire's Corner Copia
Community Foundation for Greater New Haven
Russell Hall Co.
NewAlliance Foundation
William Fusco
Join the Italian Antipasti Party with Claire!